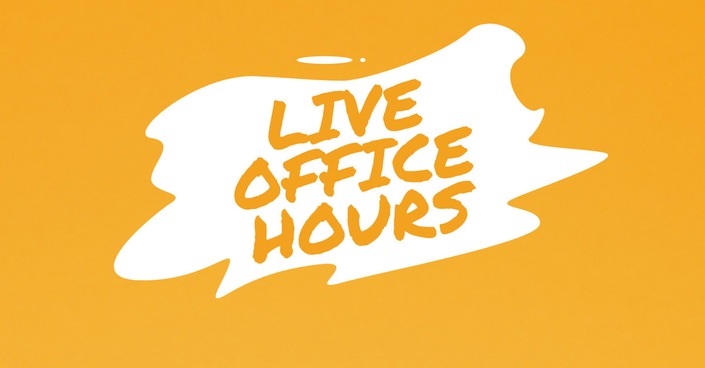 Live Office Hours w/ Joyce
Personalized feedback on all your music projects.
What are Office Hours?
Q: What are these office hours?
A: Office Hours are live Zoom calls where you can join Joyce live and ask questions. These happen every TWO weeks.
Q: How many people show up during office hours?
A: In college some classes are 200+ students, yet only 1% to 5% will show up at the professors office hours. Same with these office hours. This means you can get personalized time with Joyce and the group! It's almost like private coaching because the group calls are small and intimate.
Q: What kind of questions can I ask during these office hours?
A: Whatever you need help with. Examples of questions asked/topics covered in past office hours include: What are the pros and cons of CD Baby Pro? How can I place a cover song on a TV show? How do I get ISRC codes for my songs? How can I tell if a music library has lots of traffic on their website? Do I need to register as a publisher with ASCAP?

Q: What if I can't make the next office hours?
A: No worries, they are all recorded and posted right here in the Creative & Productive Members Area! Many people will ask questions, then watch the recording later, it's totally cool 🙂